Welcome to my Website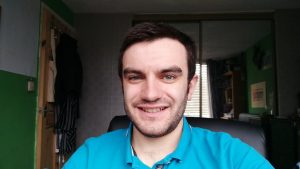 Tutoring
While studying for my MSc in Medical Radiation Physics I started tutoring to earn some extra income. I have now been tutoring for a year and am confident tutoring GCSE and A-level Physics, Mathematics and Computer Science. Have a look at my online profiles (MyTutor) and please get in touch if you are interested.
Web Development
Although I like to keep my own website pretty plain and simple, I do enjoy developing custom websites for my clients. They can be as simple or as complex as is required. See my portfolio page for examples of my latest work.
Photography
I like taking photographs and spend a lot of my time with a camera in my hands. I am starting to take what was a hobby more seriously and if you are in need of a photographer please visit Brotography and take a look at mine and my brother's work.